Connecting Dutch sports industry to partners abroad
---
Orange Sports Forum (OSF) is a platform for internationally promoting companies, organisations, and institutes connected to Dutch sport. It involves 'hardware' (infrastructure, accommodation, financing, advice) and 'software' (training, coaching, nutrition, education, sports marketing).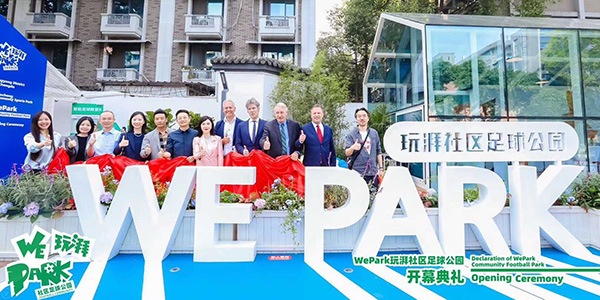 One of OSF's most important roles is to identify opportunities in and for other countries, and to provide a platform that allows Dutch companies, organisations, and institutes to come into contact with parties abroad.
OSF's network currently consists of more than 300 companies and institutions, and works closely with the Dutch government and foreign missions (embassies and consulates). Ultimately, the forum aims at optimal use of opportunities abroad. Orange Sports Forum also serves as a beacon that attracts parties from abroad.
We do this through a twin branch of OSF, Holland Sports & Industry. HS&I focuses on foreign partners with an interest in the Dutch market and brings them into contact with the best Dutch companies, organisations, and institutions in the field of sport. Our network includes a broad variety of companies, sports federations, and organisations with state-of-the-art knowledge, products, and services relating to sport. We are therefore the go-to resource for information in the field.
OSF in China: WeParks
OSF has started structural cooperation with China on behalf of the consortium Dutch Football Partners (DFP) that consists of Dutch companies. In the multi-year programme Partners for International Business (PIB), the consortium, in cooperation with the Dutch government, focuses on opportunities for the development of football in China.
The consortium will use its expertise to stimulate and contribute to the development of football in Western China. In this context, OSF has organised various incoming missions from China, as well as various trade missions and trade fair participations. One of the results of this program is the development of 'WePark', an innovative and interactive Sino-Dutch concept that can be applied in urban development to promote healthy lifestyles. The first WeParks were opened in Chengdu, Chongqing, Foshan, and Wuhan.
---
Contact

Orange Sports Forum
Website: www.orangesportsforum.com
E-mail: info@orangesportsforum.com
Phone: +31 (0)85 401 19 77