---
The National Olympic Committee*Netherlands Sports Federation (NOC*NSF) wants to contribute to a long-lasting social legacy of the Olympic and Paralympic Games in the host cities of the Games. Therefore, NOC*NSF launched the Game Changer project for the 2020 Games in Tokyo. This project supports the integration of people with an impairment in Japanese society.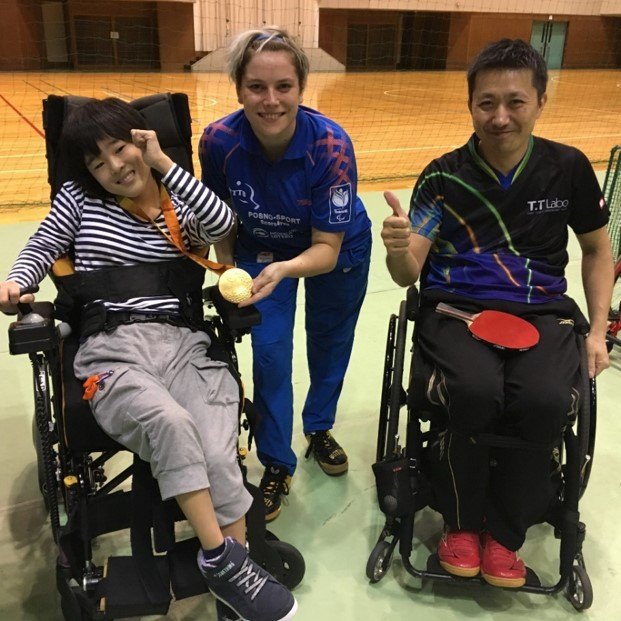 Better integration of people with an impairment is one of the main objectives of the Tokyo 2020 organising committee and the Japanese government for the 2020 Games.
NOC*NSF is the main organisation for organised sports in the Netherlands. In the last few decades, NOC*NSF and Dutch federations have gained a lot of experience in the field of Paralympics and sports for people with an impairment.
Sports, by all means, are an excellent way to provide people with an impairment with more self-confidence, to facilitate their integration in society as well, and to strengthen and enhance the contact between individuals with and without impairment. NOC*NSF is pleased to share this experience and knowledge with Japan and, therefore, the organisation has decided to put the integration of disabled people at the heart of its social project.
Inspire and motivate people with an impairment
Since 2017, at least twice a year, Dutch experts share their knowledge and experience with regards to sports for people with an impairment with sports clubs, schools, and governmental bodies in Tokyo. The knowledge transfer focuses on the strengthening of these organisations, enabling them to offer, realise, and independently implement a sports programme for individuals with an impairment in the future.
Also, Dutch Paralympic and Olympic athletes travel regularly to Tokyo to inspire and motivate people with an impairment, their families, teachers, coaches with their personal stories, their passions, and their Paralympic or Olympic accomplishments.
In the Game Changer project, NOC*NSF closely cooperates with the Japan Sport Council (JSC), the Dutch Embassy in Japan, and three Tokyo districts: Edogawa City, Nishitokyo, and Adachi City. Due to the postponement of the Tokyo Games, the project will run until 2021. During COVID-19 travel restrictions in the Netherlands and Japan, the Game Changer project will continue remotely through online workshops and meetings.
---
Contact
NOC*NSF
Webiste: www.nocnsf.nl
E-mail: international.affairs@nocnsf.nl
Phone: +31 (0)26 483 44 00