Creating space for children worldwide
---
By playing a sport, children can discover their talents and build their self-confidence. Dutch national soccer hero Johan Cruyff's dream was to help children to move up in society. The founding of the Johan Cruyff Foundation in 1997 made it possible to connect children through sport. It has supported and developed sports activities for children all over the world ever since.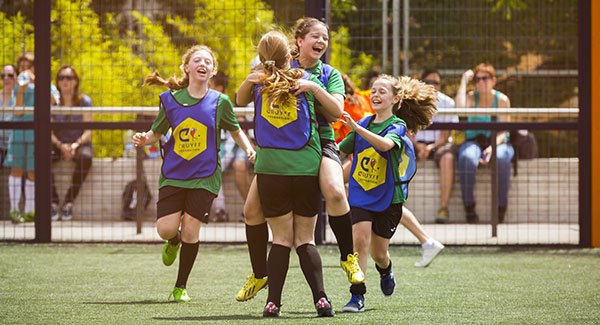 The Johan Cruyff Foundation focuses on children in need. Through sports projects for children, we create space for these children: space to grow, to make friends, and to improve physical and mental health. Space to become who they are.
Cruyff Courts
Children need a safe place that encourages them to play outside. Cruyff Courts provide safe places for getting together, where children learn to understand the importance of togetherness, making friends, discovering their talents, and winning and losing. They carry these valuable experiences with them as they develop physically and mentally, and as they move into society.
The Cruyff Foundation also creates Cruyff Courts at institutions for children with disabilities. These Special Cruyff Courts are adapted to the children's needs: they have a special playing surface, include adjustments to the background, and feature adapted sports equipment.
Schoolyard14
"Playing outside should be a subject at school", was Johan Cruyff's firm belief. So the Cruyff Foundation came up with a relatively simple solution. Schoolyard14 makes schoolyards attractive playgrounds again. It allows schools and school children to pick their particular playing fields, which take the form of lines and coloured areas (markings) applied to the ground and walls.
14 rules
A Schoolyard14 and a Cruyff Court are both meeting places. Places where respect, health, integration, self-­improvement, and playing together have a central role. These themes are derived from the 14 rules of Johan Cruyff, which can be found on every Schoolyard14 and Cruyff Court in the world. These are rules of conduct to which everyone must adhere and hold each other to account. Themes like teamwork, creativity, and initiative make children aware of their responsibility and how to interact with each other.
Results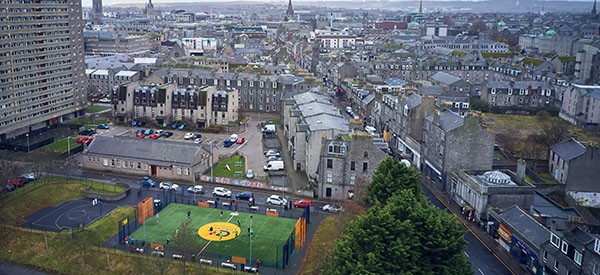 With over 270 Cruyff Courts and Special Cruyff Courts and more than 500 Schoolyard14's in over 21 countries, we allow thousands of kids to play. We have also educated over 300 youth workers and community sports coaches around the world, which have guided over 2,000 youngsters on the Cruyff Courts via the Heroes of the Cruyff Courts programme. The Cruyff Foundation develops projects in the Netherlands, Spain, UK, Malaysia, and South-Africa.
---

Contact
Cruyff Foundation
Website: www.cruyff-foundation.org/en/
E-mail: ilja@cruyff-foundation.org
Phone: +31 (0)20 305 77 66