High performance design of sports equipment
Delft University of Technology has an outstanding reputation worldwide. We offer companies the help of our Master's Degree students to develop innovative designs for sports equipment. As Delft University has many facilities for design, including manufacturing and test facilities, validation of concepts is often possible.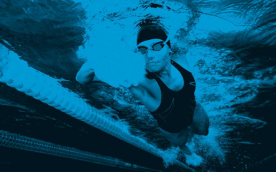 The aim of design is to find to a high performance, manufacturable solution to a specific need. This often means rethinking an issue, to explore the opportunities for improvement. Our students are trained to 'step away' from the problem in order to gain a different perspective and apply a helicopter view, turning the problem into a challenge.
Results
In 2009, we developed the racing handcycle: a good example of how a specific product can be tuned to the athlete. More recently, we started working on the redesign of blade runner blades and pole vault poles. We anticipate that this research will result in feasible prototypes.About TU Delft
TU Delft works together closely with other universities and research centres from all over the world. Our students come from many different countries. TU Delft has broad international experience in many fields and we would now like to expand our sports-related research on an international level.
Contact
We would be delighted to tell you more about our graduate programme and explore how our students could work with and for you. Please contact us for more information.
TU Delft | Sports Engineering Institute

Delft University of Technology

Dr. ir. Otto Bergsma

E-mail: o.k.bergsma@tudelft.nl

Telephone: +31 (0)15 2785135