---
Elite athletes regularly train under extreme environmental conditions. The Thermo Tokyo Consortium develops strategies for safe and optimal performance in these circumstances.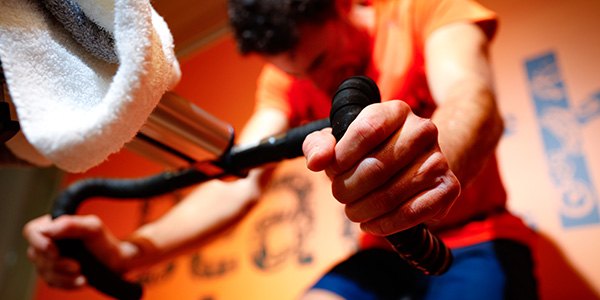 The combination of endogenous heat production during exercise with exogenous heat stress due to high air temperature and humidity places the athlete at risk. He or she could develop heat-related disorders or severe performance loss. Both are highly undesired and underline the need for effective mitigation measures.
The Thermo Tokyo consortium developed and performed personalised heat stress tests to determine the individual vulnerability of an athlete for hyperthermia and performance loss. Based on the outcomes of these tests, the athlete and coach were advised on which mitigation measures fitted best to their profile. Second, individualised cooling solutions for different sports were developed, optimised, and implemented into a training regime. Third, the feasibility and effectiveness of a novel heat acclimation protocol were evaluated, which aids elite athletes to incorporate this more easily during their taper phase. Thermo Tokyo outcomes are currently implemented in the Olympic training schedules of a large group of TeamNL athletes.
Interdisciplinary research
The consortium is an excellent example of interdisciplinary research and innovation, evidenced by a strong and fruitful collaboration between universities, professional sports associations, elite athletes, coaches, small and medium-sized, and the Dutch Olympic Team.
Shortly, the consortium will develop and implement novel strategies to allow safe and optimal exercise performance in extreme environmental conditions, such as expected during the Tokyo 2021 Olympic Games.
---
Contact

Radboud University Medical Centre
Website: www.radboudumc.nl/thermotokyo
E-mail: Thijs.Eijsvogels@Radboudumc.nl
Phone +31 (0) 24 361 36 74